Podcasts: Here's the Thing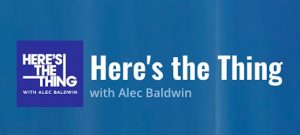 If you are interested in podcast listening, it is almost impossible not to find some to your liking. By happy chance, I learned of Here's The Thing, a WNYC podcast hosted by Alec Baldwin. I had known of Baldwin as actor, Oscar host and Trump impersonator. What I discovered was Baldwin the polymath and interviewer.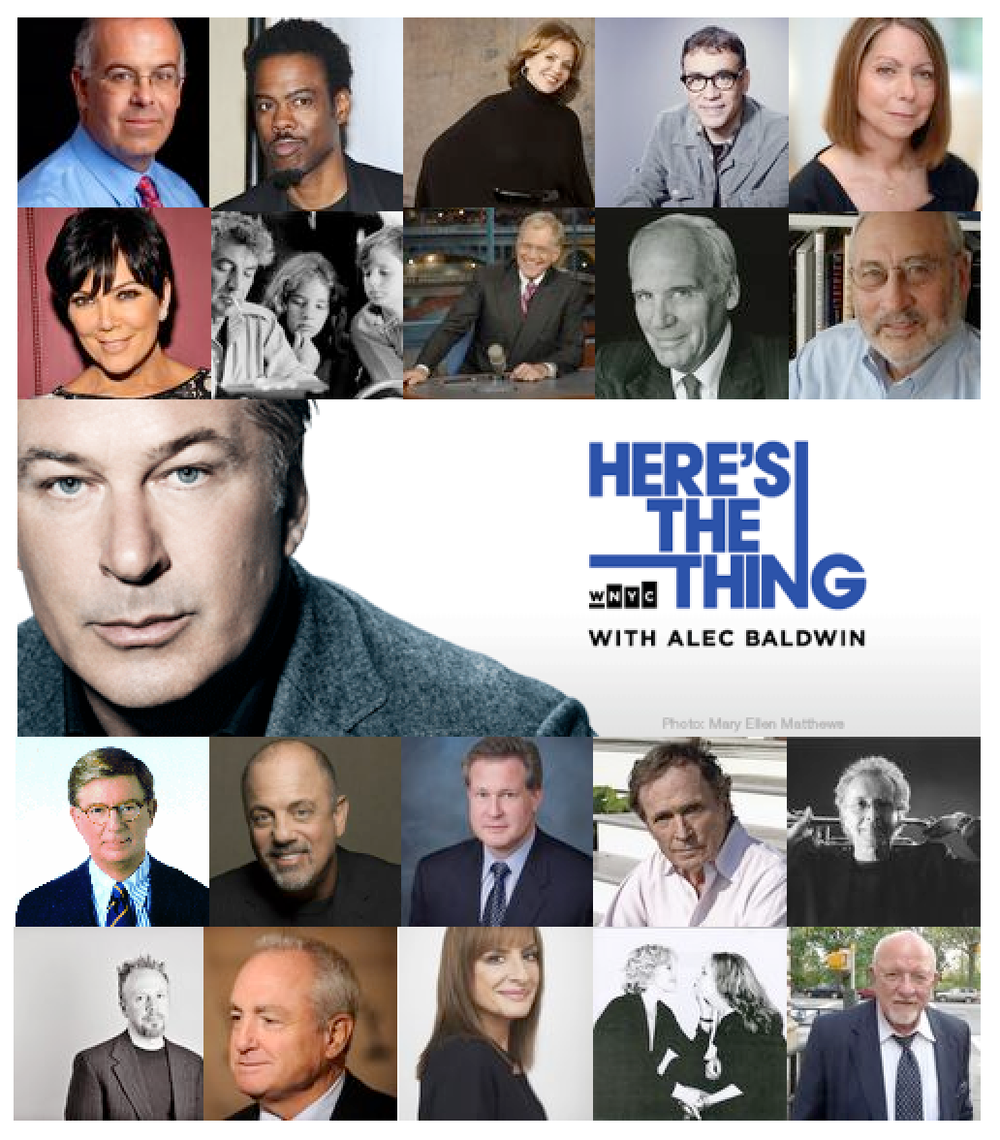 I say polymath (a person of wide-ranging knowledge or learning) because the expected show-business interviews are supplemented by a surprising range of others, including intellectuals, writers, business people, musicians, lawyers, and more. Baldwin has leveraged not only his career relationships with actors, producers, etc. to populate the podcast but forged relationships with a wide range of people and is able to speak knowledgeably with all.
Here's The Thing's mandate is to explore lives, especially beginnings. It wants to reveal the often-twisted, sometimes tortuous, almost always serendipitous career paths of its subjects. He loves to make connections between childhood experiences and adult deeds.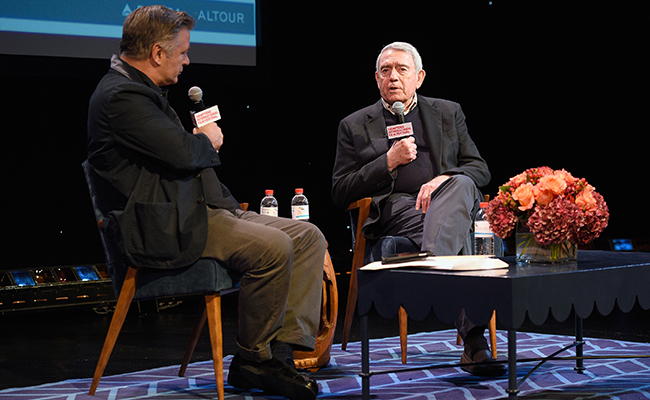 That is interesting, but Baldwin's humane style makes it moreso. He asks supplementary questions to get deeper into or clarify a theme. He is well-researched and rehearsed in his interrogations. He laughs so genuinely hard that I can hear him doubling over in mirth.
In some of the most interesting moments, the interview morphs into a dialogue, where Baldwin shares relevant aspects of his own life journey. The interviewee becomes interviewer and there is a revelatory conversation about similar milestones and how they affected the respective journeys.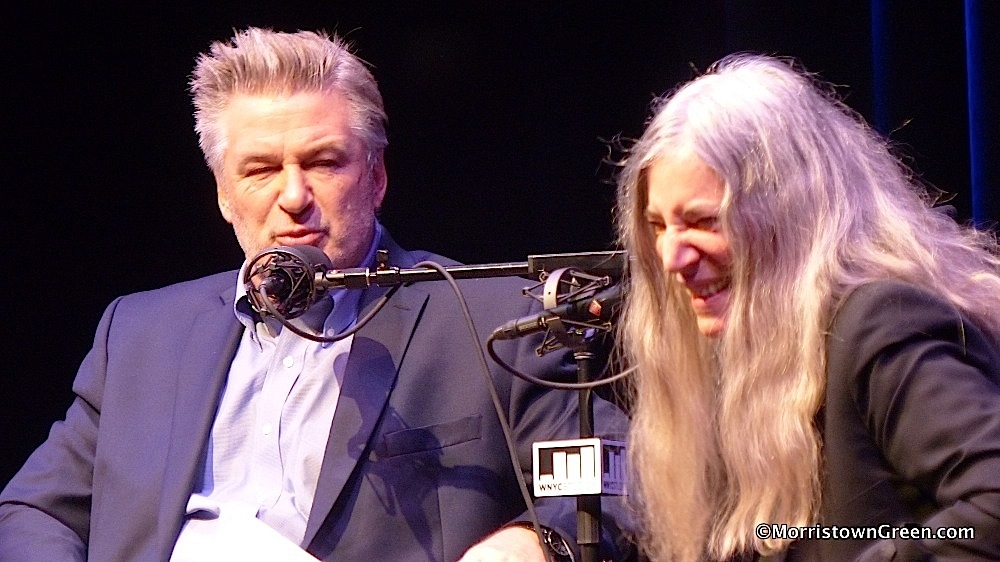 While you might think that these moments could become grandstanding or self-centred, they don't. They illuminate and humanize both participants, then Baldwin falls from the ad-libbed revelation back into the interviewer role. The role-reversal is exciting and different from most interviews, where hosts remain in fixed, predictable, scripted roles.
He has been prolific, releasing podcasts every other week since 2012. Many are recorded at festivals and conferences, a testament to his dedication and energy.
I have enjoyed them all—both in form and content. While I have many unheard  podcasts remaining, some that I recommend so far are
Maggie Gyllenhaal Knows What She Wants
John Dean: Watergate's Legacy in the Age of Trump
Burton Cummings: the Canadian Man behind "American Woman"
Questlove Can't Take a Compliment
Robbie Robertson Learned Music on an Indian Reservation
Molly Ringwald: 'These Films No Longer Belong to Me'
Lorne Michaels and Erica and Molly Jong