Reading Jerry Craft's "Class Act" & Unpacking Racial Profiling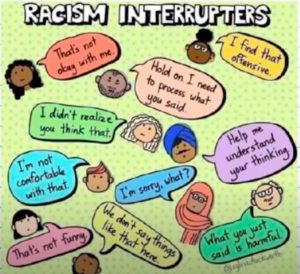 Credit to @sylviaduckworth and @privtoprog on Twitter
Recently, Vice President Diana Maliszewski presented a Grade 5/6 anti-racist Elementary unit at NAMLE'21. Power in the Picture: Reading Jerry Craft's "Class Act" & Unpacking Racial Profiling explores a graphic novel with an anti-racist theme for Grades 5/6.
Click here for the full video presentation.
Click here for the PDF of the slide deck.