Additional Qualification
Media, Part 1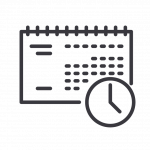 When/Where does the course run?
Dates: TBD, 2022
Location: Online. 125 hours synchronous (Eastern Time) and asynchronous activities
What does the course cost?
$685 CAD (tax deductible)
About This Course
"I found that it made me a lot more observant about the media around me. I couldn't help but notice media and all the key concepts – everywhere…" –  Diana M
Media are the oceans in which we live and communicate. Sometimes calm; sometimes turbulent; always changing. As with oceans, we need media but must know how to navigate and use them. This is why media literacy is the most important skill, and why we cannot be too media literate.
Teachers need to know and exercise media literacy because students learn and demonstrate their learning via media. AML knows Ontario's media literacy curriculum because we wrote it, making Ontario the first educational jurisdiction in the world to mandate media studies in every core English/Language course.
Our instructors have worked in K-12 classrooms, and we employ our exceptional colleagues as guest speakers and mentors. We seek out and collaborate with global scholars and classroom teachers on the cutting edge of media literacy education, combining pedagogical theory and its grounding practice. 
We recognize the challenging work/life balance of teachers, so there is much opportunity to apply your learning practically and immediately to your own classroom.
What will you gain from this course?
you will learn how to develop lessons from unfolding media environments and experiences

you will build a personal collection of resources and lessons

you will learn to integrate critical thinking about equity and social justice

into Secondary and Grades K-8 cross-curricula

you will learn to integrate critical thinking about pop culture, social and informational media, digital technologies, and literature (& more) into Secondary and Grades K-8 cross-curricula

you will refine/expand your media production skills & those of your students

you will learn how to integrate media production

(image, video, audio)

into your practice, in order to

enhance and support reading, writing, speaking, listening, group, research and media literacy skills

you will learn how to assess and evaluate students' media literacy work

successful OCT members will have Additional Qualification Media, Part 1 added to their teaching qualifications. Non-OCT members will receive an AML certificate. (This is an Ontario Schedule D, three session course leading to a Specialist. It is QECO and OCT-approved. OCT member participants choosing to continue through Parts 2 and 3 will receive a Specialist Qualification. Non-OCT members will receive AML certificates.)
you will have FUN!
How will you learn?
You will use collaborative inquiry, presentations and online tools to build a collection of current and personalized media-teaching strategies, including hands-on experiences, inquiry, creativity, media production, self-directed learning, assessment tools and strategies, collaboration, team-teaching and global citizenship to support your ongoing practice. You will hear and discover experienced guest media teachers share their current challenges and successes. And you will have private, one-on-one consultation access to course instructors as needed, in a setting with a maximum of 30 learners.
What are the major tasks?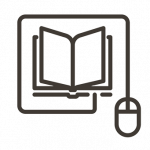 A media literacy log documenting, connecting, and reflecting on class experiences.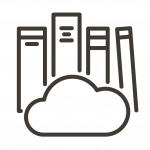 A collection of personal, annotated media literacy resources.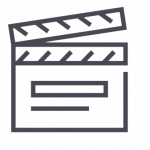 A media production in the teacher's choice of medium and content.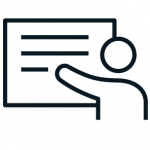 Presentation of a personally-constructed media literacy lesson.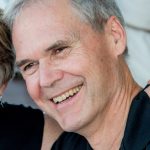 Neil Andersen – OCT, M. Ed.
President of The Association for Media Literacy (Ontario)
@mediasee
Neil has taught primary to post-secondary media studies for over 30 years, including Media Studies Additional Qualifications courses for Mount Saint Vincent University, York University, the University of Toronto and the Toronto District School Board. He has given keynotes and workshops across Canada, in the US, Japan, India, China, Australia, England and Sweden.
He has made movies and videos, authored student textbooks, journal articles, teacher resource books, over 200 study guides, and designed T-shirts, posters, interactive CDs, websites, online courses and programs. He co-hosts Mediacy, a weekly media literacy podcast on Voice Ed Radio (https://voiced.ca/project/mediacy/).
His awards include the Jesse McCanse Award (International Council for Media Literacy) and The Magic Lantern Award (The Association for Media and Technology in Education).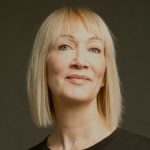 Carol Arcus – B.Ed, M.A.
Director in The Association for Media Literacy
@arc3
Carol taught secondary level Media Studies and English in Ontario for 20 years. She has also taught Additional Qualifications courses for teachers in Media Studies for the Ontario Institute for Studies in Education (OISE) and for the Toronto District School Board. She currently serves on the Board of the McLuhan Foundation, and co-podcasts Mediacy weekly with Neil Andersen.
Carol has published articles in the Journal of Media Literacy and given numerous workshops and presentations on how to integrate media literacy into curriculum. She served on the writing and review committees for two iterations of Ontario's media literacy curriculum.