40 Ideas for Media Literacy at Home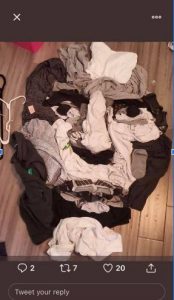 By Chelsea Attwell, Carol Arcus, Sarah Bayne and Diana Maliszewski
In light of the Covid -19 pandemic many people are spending more time at home and engaging in various online and offline activities. Many of these activities may involve getting creative to have fun and provide entertaining activities for both adults and children alike. As a follow up to the blog post 40 Ideas for Incorporating Media Literacy In Kindergarten this blog post can offer you ideas for incorporating media literacy at home. Although we have sorted the tasks into online vs offline, many of these activities can be adapted to a different medium (e.g. #2, Hearts for Health Care Workers, #12, Zoetropes, #18, Scavenger Hunt, #20, Morse Code or #23, Home-Made Books). Consider how your adaptation might change the message and why.
Online / Internet-Based Tasks
1) In an online search this week for places to visit virtually, come across Ripley's Aquarium Shark Camera. Not only can people enjoy the calming views of the water and fish plus catch a glimpse of the shark. This is a great opportunity to talk about the key concept how media constructs reality – meaning what are the differences between viewing the shark tank online vs. being there in person. How does this change your viewing experience? How might you virtually share this viewing experience? You can also use it as an opportunity to write e.g., tell a story about an animal you see or screen capture a moment and create a comic with speech bubbles about what the animals might say. 
2) #HeartsforHealthCareWorkers is a hashtag that started in light of the Covid19 outbreak to show support for those health care workers on the front lines. This is a great opportunity to talk about a variety of social movements both current and past (e.g., "sticks out for Humboldt") that show support through symbolism. Key question: how do these hashtags illustrate the political and social messages, as well as the value messages, that media contain?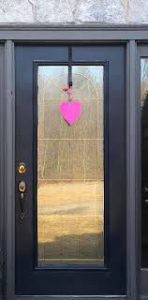 3) Many artists are offering their art for free! This includes Lunch Doodles with Mo Willems author of the beloved Elephant and Piggie books and Knuffle Bunny. In Mo Willems' first live webcast he takes viewers through a tour of his studio.  Discuss what you see. What surprised you? How can you create similar images? How might you adapt your images for different mediums, and what decisions would you need to make?
4) Jann Arden presented a free concert on her FB page. On March 29, 2020 Canadian children's singer Fred Penner hosted a live stream event on Facebook and Instagram.
How might children learn about these events? What ways might children's entertainers reach their intended audience when social media often restricts users based on their age?
5) Use the image search feature on your favourite Internet search engine to take a virtual tour of an interesting place you have never visited, such as the Grand Canyon, or Greenland. Compare the image search results from different sources – what do you notice? Compare the image search results to a place that you and your family have visited before – how do the images differ, and why?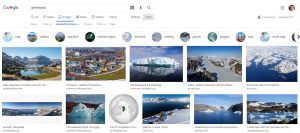 6) Encourage students/children to create a traveller's guide to a city of their choosing. Plan the pretend visit using captured images. Imagine your target reader. What impression of the city have you created for this reader? As an extension, write a fictionalized travel log. Where did you go and what did you see? How might your fictionalized version differ from a 'real' one? Does the language change depending on who it's for?
7) Reframe what it means to have a "play date" by arranging an online visit using video conferencing software. Take turns singing songs to each other. Tell each other stories. How might you even play a board game remotely? How do virtual and face to face play dates differ? What do you prefer, and why?
8) Visit museums & wonders of the world online, such as the Louvre in Paris, the Great Wall of China, Yellowstone Park, or even Mars. This site includes other ideas too. Children can speculate on the different ways we understand the world – eg, screen-mediated vs live? How does that impact our understanding of ourselves and nature?
9) In the movie Ant Man 2, protagonist Scott Lang (played by Paul Rudd) is under home arrest and he tries to be creative with his time. One of the things the main character does is learn a magic trick. Learn, practice, and perform a magic trick from YouTube. Explain why some videos are better than others. Explain why we believe the tricks. What are the codes and conventions of 'magic performance'? How does Scott Lang's "restricted to home" experience compare to yours? Make your own instructional video: decide first who will be using it, and choose appropriate language.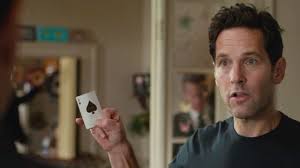 10) Learn to knit from YouTube. Find the "best" video and explain why you consider it to be the best. Compare the experience to some other methods people are using to learn a new skill (like this group that assembles using a video conference platform to learn together). Who would find which method easier?
11) Make your own YouTube video that reviews instructional videos for your age group, or the best for any purpose that your friends share. How will you decide which images and language to use?
12) A zoetrope is one of several pre-film animation devices that produce the illusion of motion by displaying a sequence of drawings or photographs showing progressive phases of that motion. Download zoetrope images, then print and create your own movie on a cylinder. This is more complex, but satisfying for older children. They can write accompanying scripts.
13) Author and illustrator Jarrett J. Krosoczka has created some drawing games. At 11.50 in this video is an excellent drawing game that asks participants to co-create images. Participants could complete their images with accompanying stories, using language for different media and purposes such as animation or live video.
14) Jarrett Lerner is a popular children's author and illustrator. He has created comic book activities available on the Jarrett Lerner website. He includes activities such as "finishing the story yourself by drawing the last few squares". Kids could explain their choices in terms of purpose and audience. When thinking through and about this media, consider why authors and illustrators have offered free resources, as opposed to paid, for families. How does it help the families AND the author/illustrator creating these resources? 
15) Many audio books have recently been made free online. Also, authors are offering online read-alouds. Kids can adapt the heard books (a favorite scene; an imagined scene; an extended plot, etc.) to graphic novel form, while explaining their choices.
16) Take pictures of signs of spring; revisit each week to track the progress; print out and make a book, label the plants. Convert the photos to stop-motion animation. Another version of this might be to plant indoor flower or vegetable seeds – fast growing – and stop-motion the progress. They can try different lighting, distance, and angles, and explain pros and cons of each.
17) Find simple recipes online. Cook and bake. Make a list of best online sites for kids' recipes and explain why they work. Make your own cooking videos. How do you need to modify the language according to your audience?
18) Try an online scavenger hunt. Give kids a list of fun questions/problems to solve through online searches. This can be modified for non-online searches too. Have them explain any Internet search challenges they had, including reasons why, and how they might be remedied. There are even phone versions (e.g. "look for a photo on your phone that has a lot of BLUE")
19) Learn a simple tune on a keyboard from YouTube. Find 3 videos to compare and explain which is most effective.
20) Learn Morse Code. How does it compare with written language? When and where was it most popular? Why then? Why might it not be as popular now? Other than YouTube, what other methods could you use to teach it to yourself?  Explain why some instructional media might be more effective than others. Use it to communicate with your siblings through walls and floors. Write secret messages in a book. 
21) Visit and enjoy National Geographic Kids. Why does the site include pictures of baby animals? Why do we enjoy images of baby animals? What characteristics do they share? Which animals are omitted? Why?
Play and enjoy the site's online games; evaluate their 'fun factor' and suggest ways they might be better. How do these games represent minorities? Genders?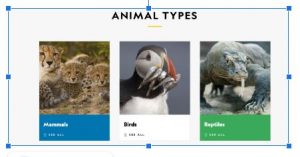 22) Visit and enjoy YouTube videos of GoPro cam views of Disney rides (virtual roller coaster rides):  How is this experience different from the real thing? How is it the same? What other perspectives and angles would result in different impressions of the rides? What do you prefer, and why? Why might some of your friends disagree with you?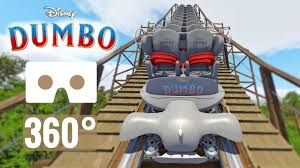 23) Make your own books. What kind of book will you make? How might a tactile book (like a pop-up book) be adapted to an online sharing environment?
24) Play Pictionary with a robot! Pictionary is a fun drawing game where the players have to guess what someone is drawing as the person draws their picture under a time limit. Can a neural network learn to recognize human doodling? When words are not permitted, how must a picture 'fill in the gaps'? How do pictures communicate differently?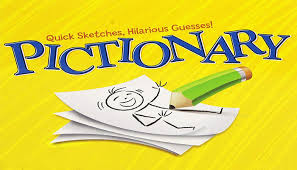 25) Explore by the seat of your pants! Take a virtual field trip led by experts from around the world. What are the pros and cons of exploring an exotic place virtually vs physically? What is missing in a virtual experience? What reality does it construct, or re-construct? 
26) Learn the Tik Tok dance about washing your hands, created as a PSA by the Vietnamese health organization. Then, make your own! Decide on your audience (old/young/gender etc), and imagine how it might look different for different audiences. 
27) The Getty Museum has challenged people to recreate a famous work of art using people / objects / things found in their homes. Look at some of the examples. How are they the same? How do they differ? Which conveys the "message" the most effectively? Which was most creative? For an added challenge, create your own replica. Imagine what product it might sell, with a few tweaks!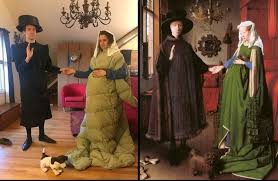 Hands-On / Offline Tasks
28) Invent your own game, with found materials. Write out the instructions for both adults and children. Include images/drawings to illustrate: what kinds of choices do you have to make when communicating through image alone? What are the codes and conventions of game design? Design and make a box to hold the game: how will you illustrate the game to appeal to its user/s?
29) Create your own social distancing poster like Toronto Mayor John Tory. Prime Minister Justin Trudeau created a Facebook video to encourage everyone to #flattenthecurve.
Which is more effective? Which has greater reach?  
30) Download or draw images for a flipbook. Make the flipbook. Use a familiar story from popular culture as your inspiration. Add your own elements; explain how your additions suit the flipbook form. This example connects superheroes with the current heroes during the pandemic. How are they different? How the same, and why?
31) Using one type of paper (constant), build three different paper airplanes (independent variable) and test to see how far they fly (dependent variable). Decorate each airplane for a different audience, eg age, pop culture interests. This is a great combination of science and media literacy learning. 
32) Collect leaves from ten different (non-harmful) plants. Sort them by size, color, and texture. Try to identify them from online sources; record your sources; assess best identification sources. This is another science/media literacy connection.
33) Imagine, create, and fly a full size flag that tells the world about you. Explain how and what it communicates (colour, shapes, what values?).
34) Design a simple family tree. Choose the best design for your family. This could be linear (vertical, horizontal, or both); representational (images of a tree or other plants); graphic. Explain your choices.
35) Draw a map of your home and neighborhood from memory, or use a print-out of google enlargements. Have children trace out various routes – to school, to friends, to stores. Determine most efficient routes, safest routes (traffic), favorite places. Compare your map to an online Google Earth perspective, or Google maps. Why do Google maps include and omit certain businesses?
36) Create your own decorations for your home to celebrate a common (or uncommon) holiday. Look up unusual holidays. (How might you decorate for National Peach Cobbler Day? Explain how your design reflects the "Day". Make up your own holiday! This Easter Craft example comes from Beth Lyons, @mrslyonslibrary on Twitter.
37) Grow your own sourdough bread culture. How does this type of bread differ from other kinds of bread. When and where is it most popular? Why is it popular now? How are different kinds of bread advertised – what language and images are used for different consumers, and different breads ? What are some cultural values associated with bread?
38) Use loose parts to create self-portraits. Imagine words that might suit each portrait. How might you use the portrait to promote yourself as an artist on social media? This example comes from Karen Wilkins, @ArtsHWDSB on Twitter.
39) Collect all the shoes in your living space (not counting the ones used for outside, due to contamination concerns). Make observations about them. How can you tell which shoes belong to which member of your home? Are there any trends you recognize from contemporary fashion? What design aspects make for trendy shoes? Why might some shoes reflect the gender of the wearer, and others not? This is a modification of an activity created by Klara Redford @kindyfriends on Twitter.
40) Make art using laundry on the floor. This example comes from Angela McCabe.
Can you arrange them as a comment on logos? For an added level of difficulty, try replicating a famous piece of art using laundry on the floor. How might your version 'comment' on the original?
***
We would like to acknowledge inspiration by the following websites/educational groups: edutopia.com & weareteachers.com, among others.
*Our featured image was created by Angela McCabe, @fujismiley on Twitter