A Collection of Collections – Examining Black History Month Book Lists for Kids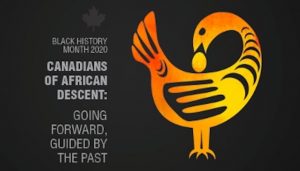 It's February, which means that traditionally in Canada and the United States, discussion arises around the acknowledgement and celebration of Black History Month. Educators may visit their school and public libraries for a good read-aloud for their class, or search online for some suggestions. But are all recommended lists alike? Does the source of the list matter? I conducted a brief online search to compare Black History Month reading recommendations (Elementary) and these are some observations.
COMPANY / ORGANIZATION & LINK

AMOUNT OF BOOKS ON LIST

ACCESS

SAMPLE TITLES

Family Education (an American parenting website)

15 books

Link to buy through Amazon

Henry's Freedom Box // The Jazz Man // Whoever You Are // Martin's Big Words // Follow the Drinking Gourd // Moses: When Harriet Tubman Led Her People to Freedom

Scholastic (an American book publisher with Canadian distribution) 

17 books

Link to buy via Scholastic online

Henry's Freedom Box // I Am Rosa Parks // Of Thee I Sing // Under the Same Sun // The Story of Ruby Bridges // HIdden Figures

Today's Parent (a Canadian magazine)

16 books (but online it lists 28) 

Link to buy via Indigo

Can I Touch Your Hair? // Ella Sings the Blues // Strange Fruit: Billie Holiday and the Power of a Protest Song // The Story of Ruby Bridges // Josephine: The Dazzling Life of Josephine Baker //

She Loved Baseball: The Effa Manley Story

49th Shelf (a website sponsored by the Association of Canadian publishers) 

15 books

Links to buy via Amazon, local store, or wholesaler

A Likkle Miss Loo // Meet Willie O'Ree // Famous Black Canadians // The Totem // The Birdman // Viola Desmond Won't Be Budged // Africville // The Stone Thrower, 

The Canadian Children's Book Centre (a not-for-profit organization promoting Canadian books for young readers)

18 books

Links to buy from Amazon, Indigo, Canadian bookstores, and wholesalers

Africville // A Change of Heart // Counting on Katherine // The Stone Thrower // The Water Princess // Bud Not Buddy // Crossing to Freedom

The Toronto Public Library (a Canadian public library system)

24 books

Link to place a hold on the book within the TPL system

Behold the Dreamers // Trevor Noah: Born a Crime // How We Did It: The Subban Plan // The Hate U Give // March Book 3 // Greetings, Leroy // My Name is James Madison Hemings
Canadian and American sites often focus on famous American entertainers, activists and athletes as well as the topic of slavery. Dr. Martin Luther King Jr., Rosa Parks, Harriet Tubman, and Ruby Bridges are popular subjects. Canadian sites include more famous Black Canadians (but not always) such as Viola Desmond and Chuck Ealey. Most of the lists stick to between 15-18 books; I'm uncertain what it is about that number that is so appealing. (Is it that it seems like enough of a choice without being overwhelming?) All of the lists online have links so that users can buy (or in the case of Toronto Public Library, borrow) the book. 
Does it matter who wrote the book, or who made the recommendation? Only two of the above links name an author behind the recommendations; others credit the list creation to the generic staff of the organization. The #ownvoices movement (in which the hashtag is used to recommend books about diverse characters that have been written by authors from that same diverse group, initiated by YA author Corinne Duyvis in 2015 [see https://www.brodartbooks.com/newsletter/posts-in-2019/what-is-ownvoices]) has drawn attention to author identity as important. However, almost none of these lists indicate that the author belongs to the racial or cultural group that is the topic of the book. The one exception that I found was part of The Reading Challenge created by The Fold. The Fold is a non-profit organization, founded in 2014 by Jael Richardson, to celebrate diverse authors and storytellers. For February 2020, Nadia L. Hohn (herself a female author of colour) described the challenge of the month: read a book by an author from the Caribbean. https://thefoldcanada.org/webinars-activities/the-reading-challenge/challenge-2-a-book-by-an-author-from-the-caribbean/ – however, this list is geared to adult readers, not children.
The final word should go to Teaching Tolerance, an American website, founded in 1991 by the Southern Poverty Law Centre, that aims to "help teachers and schools educate children and youth to be active participants in a diverse democracy". In their article, https://www.tolerance.org/magazine/dos-and-donts-of-teaching-black-history Dos and Don'ts of Teaching Black History, one of their pleas is not to limit the presentation to lectures and reading. So, when searching for a perfect read-aloud, don't limit it to February and don't treat it as a checklist item on a things-to-do list.
By Diana Maliszewski, originally posted February 17, 2020 on www.aml.ca
(The image published with this article comes from the Canadian government Black History Month website: "Feet forward, head turned backward, the Sankofa bird reflects on the past to build a successful future")