New Teacher Fun Slide Deck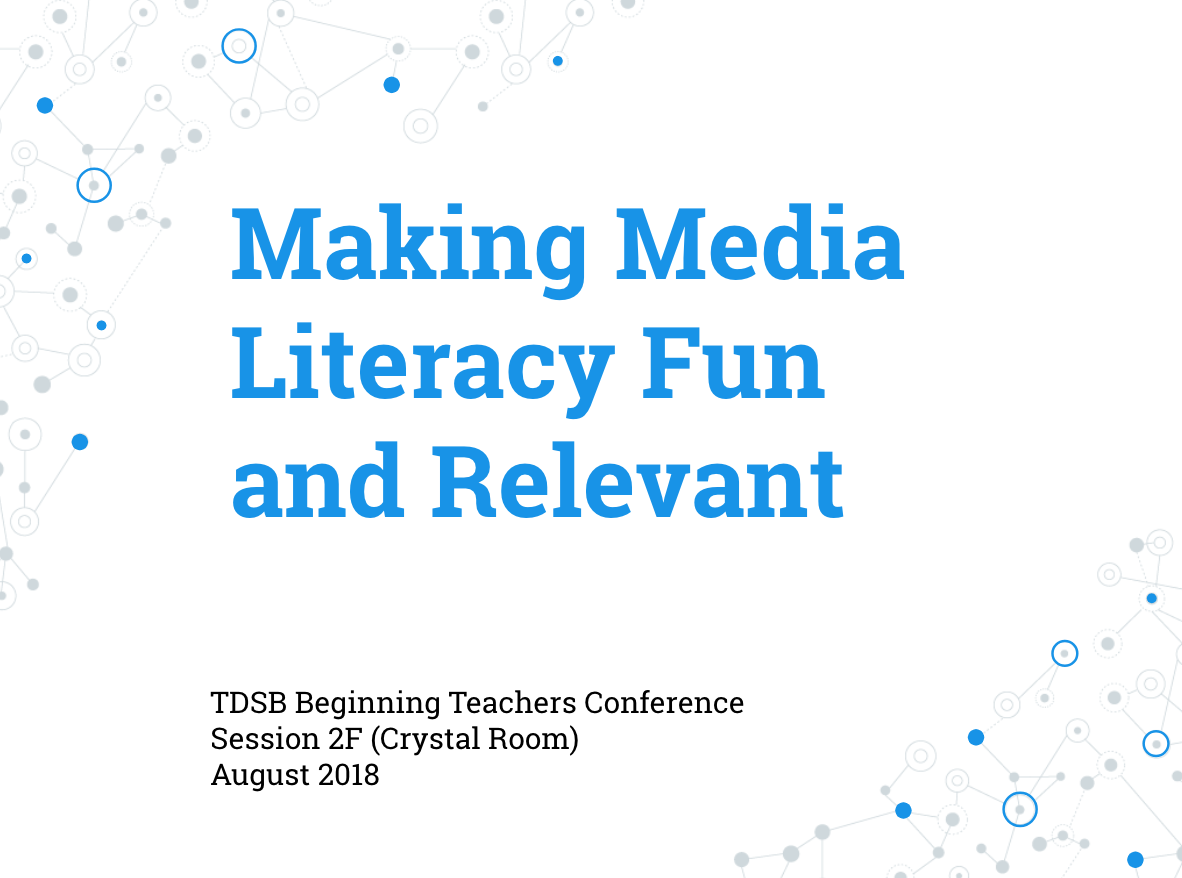 These slides (click here) were part of a presentation by AML Director Diana Maliszewski for newly-hired permanent contract teachers in the Toronto District School Board during their Beginning Teacher Summer Institute.
Often, new teachers are uncertain about how to approach teaching media literacy outside of some older approaches (i.e. examining cereal boxes or TV commercials).
This workshop encouraged teachers to realize that media are all around us and provides many authentic opportunities to think critically as not just media consumers but producers as well.
(These ideas adapt equally to secondary and elementary classrooms – ed.)