Telling Stories: Using Student Experiences within the Classroom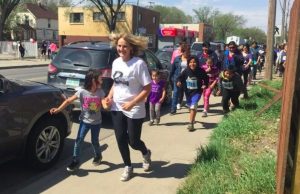 Since taking a series of story telling workshops three years ago, I have always been interested in the medium of telling stories as a way to learn about ourselves, others and the world around us. However I am equally intrigued by how using technology can augment story telling.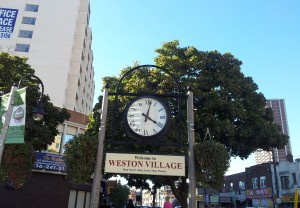 It is from this idea that I and a team of supportive and dedicated colleagues developed our digital journal projects using I-Movie accessible through the I-Pad 2. The idea was simple, students got into groups, walked around their community photographing and making notes of important places, everything from the local library, the park and the ever popular Popeyes Chicken joint!
 Where was the learning? What curriculum connections were made?  As the Media Literacy teacher I am consistently striving to integrate my program across all areas of the curriculum. In particular this project integrated the Grade 1-6 Social Studies Curriculum, specifically the strand, Living and Working in Ontario and all strands of Language.
After students took their photos they complied them into three categories; land use, transportation and services. They then had to write an eight to ten sentence paragraph describing their pictures and their significance in relation to their community. This paragraph was then read aloud, recording their voices over their images in iMovie.
Students were asked to consider some of the Concepts of Social Studies Thinking embedded within the curriculum including the interrelationships, causes/consequences and patterns that exist within their community and make connections to Ontario and Canada.
Where was the Media Literacy learning?
Students identified the codes and conventions associated with creating a digital journal for a specific purpose and audience. Students gained valuable experience using I Movie to edit and produce their text including choosing a music track to enhance the oral and visual elements of their text.
Above all, my students had fun! They not only deepened their learning of Media Literacy and Social Studies but this project allowed my students to see themselves and their daily experience reflected in the curriculum thereby using their community as their classroom.
As the students documented their experiences on the community walk and reflected on the photographs, I could not help but overhear their stories. Everything from, "Hey that's my building!" or "I go to that store with my mom!" and "That's my favorite park where I go on Saturday!" Through this process not only did my students learn, I too learned about my students' experience and more about their daily lives within their community.
A lesson that was bonding and invaluable.
(This lesson can be adapted to both Elementary and Secondary classrooms. – ed)