Fallout from the Cell Phone Ban: An Update
(This post – originally from 2018 – poses relevant questions in light of the recent ban on cell phones in TorontoDSB classrooms. -ed.)
The principal of Earl Grey Senior Public School has, at the urging of parents, banned the use of phones in class. They may be used during lunch, but "no social media, no texting, no taking or viewing photos and videos."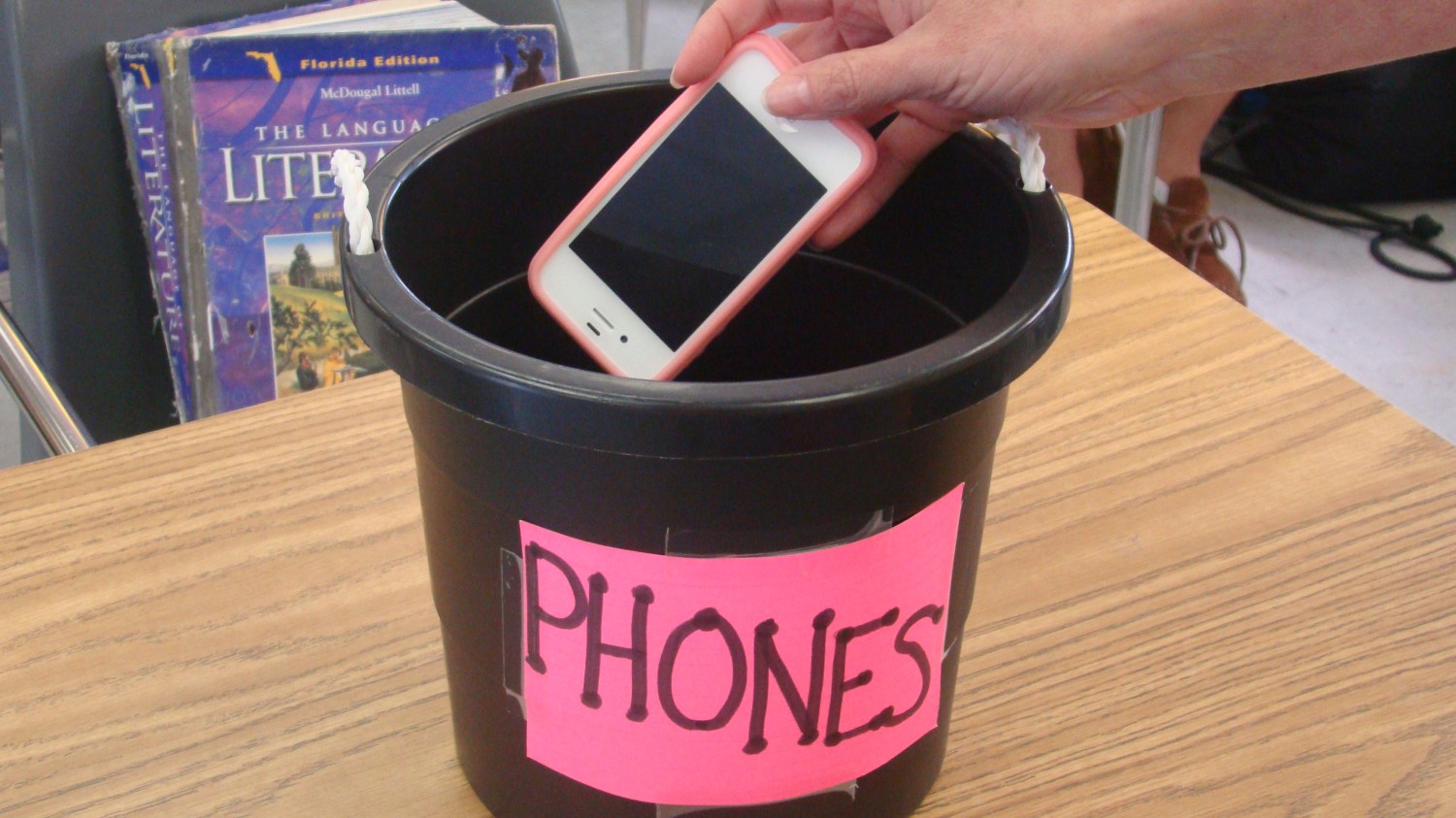 This action provides wonderful media studies discussion and research opportunities, and I hope that Earl Grey teachers and others will take advantage of it.
The Toronto District School Board banned cell phones system-wide in 2007 but lifted the ban in 2011, allowing individual schools to set their own policies. One reason that the ban was lifted is that it didn't work. Students used their phones constantly, if surreptitiously, and policing the policy became a bigger classroom distraction than the phones, damaging important teacher-student relationships.
The Earl Grey ban is a response to parental pressure, but also a valid concern about the learning distractions created by phone uses. Students are still welcome to use their phones when a teacher includes them in a lesson.
Teens thrive on social activities, enjoying each others' company, experimenting with identities and power relationships. Smartphones' abilities to record and share text, images and videos make them a perfect complement to adolescent culture. Losing those options will influence the school's social environment and the students' attitudes.
Enterprising teachers can explore several media literacy expectation (learning) statements, helping their students understand the reasons for the phone ban and even some useful responses that might have it rescinded.
Ideally, parents and teachers want students to balance and control their phone uses independently so that they can succeed academically, socially, etc. After all, they will have to do so in their adult lives if not when they get to secondary and post-secondary schools, i.e., next year for the grade 8 students.
One useful expectation statement in the grade 8 Language curriculum states, Students will identify who produces various media texts and determine the commercial, ideological, political, cultural, and/or artistic interests or perspectives that the texts may involve. This statement provides opportunities to study a wide range of electronic communications and ask many useful questions. For example:
Why is a middle school phone ban newsworthy?
How might parents of students in other schools respond to the news?
Why might a phone ban news report spread to bans in other schools?
How have students' conversations and activities changed since they have stopped using their phones?
Have students replaced their phone gaming with other gaming, e.g., board or playground gaming?
Have face-to-face conversations become more common? Better?
How have classroom activities changed?
Are students more focused on their lessons?
What is fake news, who creates and distributes it, and for what purposes?
How might we recognize fake news and respond to it?
Why might someone call a news story fake when it is true?
Why do people take selfies?
Why do they share—or not share—selfies?
How might selfies be used by someone to enhance their status among their friends or co-workers?
How might a selfie be used against the person who posted it?
Why is it important for Canadians to know about the history of residential schools?
How might we use social media to help us understand the day-to-day work of indigenous rights groups?
How might we use electronic media to inform our Member of Parliament of our ideas about indigenous rights?
How might phones and social media create obstacles to learning?
How could student classroom uses of phones change to make a school ban unnecessary?
Smartphones in schools create both learning opportunities and frustrations. Inviting students to understand media-related problems and be part of the solutions is a key media literacy education strategy.
(This lesson idea can be adapted to both Elementary and Secondary classrooms – ed.)