AML Board Members Share Their Favourite Media Text: Part 1 – Carol Arcus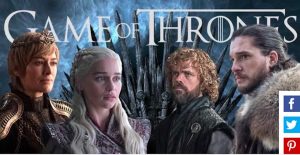 Carol Arcus is the current Vice-President of the Association of Media Literacy and has been involved with the organization for over twenty years. She is a retired media studies teacher and English teacher who still continues to be involved with media literacy education via conferences, publications, and courses. She has spoken on both sides of the Atlantic and throughout North America about media related topics such as popular culture, internet literacy, media instruction and integration.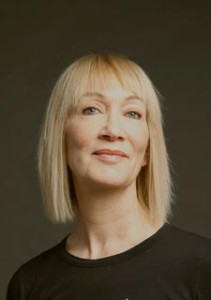 AML: Carol, what is one of your favourite media texts?
Carol: Game of Thrones
AML: How would you describe the Game of Thrones phenomenon to those who are unfamiliar with it?
Carol: If you mean the content/message of the text, it is a fantasy/drama TV series based on a series of novels. The current story arc centres on the brotherhood that will defend the realm against a band of creatures, and an impending deep winter that will destroy everything.
AML: What do you like about this particular text?
Carol: There are many aspects that I enjoy.
It's exotic – in a land far away and unlike my daily life. Escape is guaranteed.

Women are strong and fierce. For example, the character of Arya, who is the young defendant of her family's honour and power. She could have been male but is much more interesting as a female. Daenerys, Mother of Dragons, is another character who is beautiful, fierce, ambitious, and passionate.

The books and the TV series are not afraid to run the gamut of violence and passion.

The plot can be funny, horrifying, and deeply sad.

Production values are very high, in settings that are vast and dramatic. It reminds me of The Lord of the Rings.

Storylines are complex but easily followed, with some focus.
AML: It sounds like you are quite the fan. Did you discover the show first, or the books? Does that make a difference?
Carol: I first watched the show 4 seasons in. I have not read it at all. I resisted for a long time because I assumed it would not be able to engage me. It is not a genre I ever read or watch. But I kept remembering that a colleague (actually my first Media Literacy AQ teacher!) – a Jesuit and film scholar – was hooked on it so I thought I'd try it. As to whether I would now read it, I very much doubt it. We know that different mediums afford different content, as my experience with the Lord of the Rings book series will attest. I read the books as a student and enjoyed them, but when I went back to the books after watching the films, I found the prose curiously stilted. The words did not evoke my imagination. But the films plunged me straight into Middle Earth: so perhaps stories strongly rooted in distinct places and times can be more vividly told through the medium of film. I'd be happy to argue that with anyone.
AML: Would you ever consider incorporating this into a media class? How might it be applied?
Carol: The violence and sexuality would be inappropriate to a younger audience; however, we know those students are watching it. Game of Thrones could be used in a senior English classroom to discuss and illustrate the following concepts:
– representation; ideology; audience (media studies)
– archetypes; comparisons to classical myth structures and characters
– comparison to current pop culture texts (such as pop music stars, music video, and tabloid journalism..)
– relationship to current world politics/situations
AML: Thanks Carol for sharing one of your favourite texts!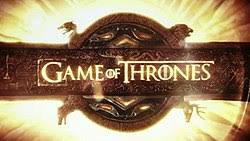 (These ideas are adaptable to a secondary school classroom – ed.)