AML Board Members Share Their Favourite Media Texts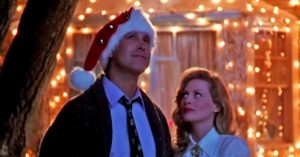 Chelsea Attwell is currently a Digital Lead Learner Hybrid teacher with the Toronto District School Board and a member of the board of directors for The Association of Media Literacy since 2013.  She is a media literacy specialist who speaks at conferences throughout Ontario and her passions include media technologies, global competencies, media instruction for young learners, and community-connected learning experiences.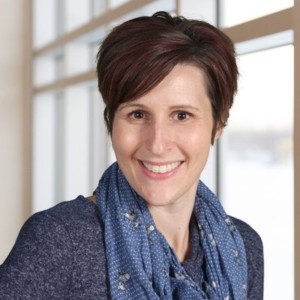 AML: Chelsea, if you had to name one of your favourite media texts, what would you say?
Chelsea: National Lampoon's Christmas Vacation – the 1989 film starring Chevy Chase, Beverly D'Angelo, Juliette Lewis, and Johnny Galecki.
AML: Interesting choice! If you had to describe this film in a Twitter-sized bite, how would you encapsulate it?
Chelsea: I guess it's about finding the meaning of Christmas. It's about family, love and time spent together – not about making everything look perfect.
AML: Why do you enjoy it so much?
Chelsea: Its a silly movie my family always watched every year. It never feels like Christmas unless our family watches this movie together.
AML: That's a neat tradition (and observation). Does the movie still hold up, even though it's nearly 30 years old? What parts are still current and what parts are dated? How do different members of your family react to the film?
Chelsea: It has a 64% rating on Rotten Tomatoes but a 86% audience score. I would say it's a "bad" Christmas classic. It helps if you are familiar with some of the other National Lampoon movies as it has a few call-backs to those. Uncle Eddy (played by Randy Quaid) definitely steals the show! Some parts still hold up, from the epic slide ride at light speed to the dried-up turkey. However, there is definitely a lack of diversity and the movie centres around a White upper-middle-class nuclear family. It also has questionable scenes in which Clark Griswold (Chevy Chase) is beyond disrespectful to the department store lingerie sales associate. In today's climate of "Me Too" this is troublesome and reinforces behaviour which is and has never been acceptable.  The characters are all pretty stereotypical (e.g., the annoying Mother-in-Law, the wacky uncle and uptight cheap scrooge-like boss). This movie was written by John Hughes (Uncle Buck, Planes, Trains & Automobiles, Ferris Bueller's Day Off) in 1989 and is a product of its time. If you are looking for a silly, funny and slightly entertaining holiday film, check it out.
AML: Thanks Chelsea for sharing one of your favourite media texts!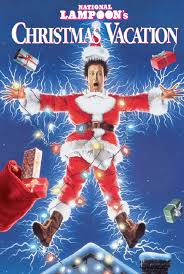 (These ideas are adaptable to both elementary and secondary school classrooms – ed.)