AML Board Members Share Their Favourite Media Text: Part 7 – Michelle Solomon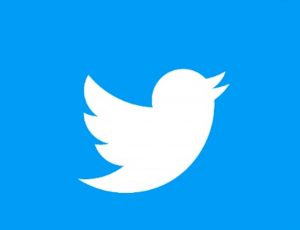 Michelle Solomon is a Media Specialist currently teaching in the TDSB. She received her MA in English from McMaster University, where she worked as a TA for several years, focusing on English and Cultural Studies. Michelle has facilitated workshops and has presented at numerous conferences in Canada and the United States. She is the co-founder of the #K12media Twitter chat and has been a member of the AML since 2011.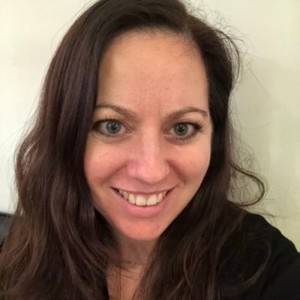 AML: Michelle, limiting yourself to just one beloved media text can be challenging. Which text would garner your appreciation first?
Michelle: Twitter
AML: Understandable – taking a quick peek at your Twitter account (@msolomonteacher), with over 20 000 tweets shared, it's clear you are an avid user. There are 326 million active monthly users like yourself (and as a teacher-librarian, you'll be pleased to see us cite the source for this statistic – https://www.statista.com/statistics/282087/number-of-monthly-active-twitter-users/) It seems like everyone's on it or knows about it, but with over 6 billion humans on the planet, that's not quite accurate. Can you provide a quick "Twitter 101 Overview"?
Michelle: Those numbers are staggering. The scale and scope of social media, the speed at which we are inundated with information are remarkable. My fascination in terms of content lies in the diverse range of ideas and opinions that can be found within Twitter. There are so many messages. What goes viral on Twitter? Why? How do conversations begin and end? Who gets amplified? Who is ignored? Why? What is Twitter's role in both structure and content? It's a fascinating place and an incredibly rich media environment to mine. It also is a place that sucks far more of my time than it should, clearly!
AML: True, very true. Those questions about Twitter are great discussion starters! How else do you use Twitter in your pedagogical practice?
Michelle: As a teacher, I use it as a resource. I have curated my feed to show me content relevant to my teaching. I can see the world through many different lenses and offer my students a broader range of perspectives than my own limited one. I can have a lesson ready-to-go in minutes just by using my media literacy prompts and my Twitter feed. It might be a news story that caught my eye, a hashtag, an issue or conversation that my students and I can unpack. Students love it too, as they will often send me what they see on social media and we can have conversations about issues that are immediate and relevant to them. But beyond the issues, we have deep conversations ABOUT Twitter and its role in creating an environment in which these texts are disseminated.
AML: Excellent. There are so many social media sites that are available now. Some seem to be the domains of the young. Others appear to be dominated by other demographics. What niche does Twitter fill? Some disappear quickly whereas others remain. Do your students ever say "Why are we talking about this – I don't use Twitter"? Any predictions about the future of Twitter?
Michelle: Twitter, as a public forum is easy for everyone to access. We have also used Snapchat and Instagram in class. Usually, the stories we discuss cross platforms. I'd love to have the opportunity to ask students to consider how a story is told differently in different environments. How do those environments influence how the story is told? What is highlighted or left unsaid in each? What biases become apparent in each? There is so much to unpack in conversations about media literacy and social media.
AML: Thanks so much Michelle for chatting with us about your favourite media text!

(These lesson ideas are adaptable to both elementary and secondary school classroom s- ed.)