Chris Hadfield—the media literate astronaut
Astronaut Chris Hadfield's activities while commander of the International Space Station provide a wonderful case study in media literacy. Commander Hadfield used a variety of media and communications technologies to affect several changes in Canadians' awareness and attitudes towards earth, ecology, space, music, culture and science.
Because many of these moments remain archived on many sites, including Youtube, newspaper sites, cbc.ca and the Canadian Space Agency, they provide great research opportunities for students who want to learn and appreciate good public relations.
Hadfleid's Twitter account presented several tweets a day, some describing the experiments he was conducting, some describing his routine activities, and many attaching compelling images taken during the multiple daily orbits the International Space Station (ISS) made each day.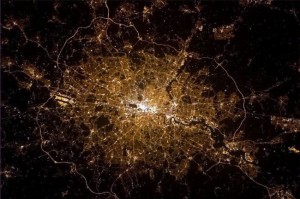 London at night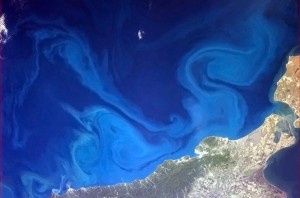 Columbian coast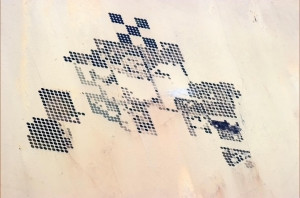 Dessert farms
As a finale to his photographic offerings, the CBC offered an online quiz inviting people to identify some of his images. This interactive exercise made us look carefully at the images and choose from likely locations. The fact that it was scored gamified it, encouraging us to persevere to the end. (As a result of a little critical thinking and a lot of luck, I achieved a score of 9/10. How about you?)
Who gained from this activity? Me for becoming more observant and thoughtful. The CBC for hosting the quiz. Photography for being the medium of choice. The earth for becoming a thing of beauty that we take less for granted. Chris Hadfield for promoting space, Canada, awareness, photograpy and the Canadian Space Agency.
There were also several Youtube posts, both elaborate and simple, that caught people's attention and encouraged them to become more interested in their world and science. One of these involved a simple question: 'What happens when you wring out a wet paper towel in a weightless environment?' The result was a wonderful demonstration of surface tension, something that earthlings encounter daily but are rarely aware of.
In one of many Q&As with students, Hadfield explained what astronauts did if they got sick. By transparently using the term, 'barf bag,' and demonstrating its uses, he humanized astronauts, space travel and its consequences.
There were several videos, and the simple curiosity and sense of humour that they displayed were disarming, making Hadfield an everyman that we could identify with and enjoy rather than an erudite researcher in an ivory tower.
In a more elaborate video, Hadfield joined The Barenaked Ladies and the Wexford CI Gleeks in singing a song he had co-written with Ed Robertson. A large part of the excitement lay in the fact that Hadfield was singing in real time from the ISS while the BNL and the Gleeks were in a CBC studio—and it worked. This is remarkable because there is a delay in communications as messages travel between servers and space stations. The sync was only possible because Hadfield led, with the others joining in.
The promotional value of this collaboration was huge. The Barenaked Ladies' career got a boost. Hadfield was showcased as a composer, singer and musician, putting a different face on the astronaut. The Canadian Space Agency looked good. The CBC was boosted as a savvy broadcaster. The Wexford Gleeks promoted one of Toronto's performing arts schools. Arts education received positive promotion at a time when budget cuts were threatened. Aligning himself with so many positive efforts made Hadfield golden.
It worked so well that they repeated the song with a nation-wide group of students promoting music education in Canada. The same groups enjoyed a second boost, as did the Ontario Science Centre, the hosting venue.
Just before his return to earth, Hadfield posted a cover of David Bowie's Space Oddity. It is a poignant moment—life imitating art—when the real astronaut sings the sci-fi words of Ziggy Stardust's space travel and return to earth.
http://www.youtube.com/watch?v=vDChKgoETo0
And as evidence of the excitement and awareness his efforts generated, a grade 3 class posted their own video celebrating his time in space.
Hadfield's tweets, photos, videos and collaborations created such a collective swell of positive feelings that PM Harper observed on his return to earth, "His highly effective use of social media has brought the miracle of space travel home to Canadians and to the entire world," and his "tireless and unique efforts to educate Canada and the world about space are nothing short of inspirational."
Regardless of how Harper may feel about the Canadian Space Agency, funding scientific research or controlling scientists' self-expression, Hadfield's public relations work had built such positive feelings that the PM had to join the throng of fans.
This is how you use media and leverage popularity.