Helping Children through the Pandemic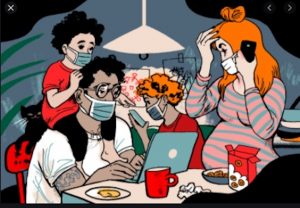 Glenys Vivian, education and school-based wellness lead with Ontario's York Region District School Board, has a wealth of expertise in addressing children's responses to trauma. She chatted with AML's Neil Andersen and Carol Arcus in three podcasts recently. Here is a quick summary of her recommendations, followed by a list of useful resources:
Cheat sheet for helping parents & children struggling with wellbeing:
1. Don't try to figure out the difference between "reasonable anxiety" and "too much anxiety." The key is to recognize that there is suffering happening, accept/validate that it is real, and treat yourself & others with warmth, compassion and kindness.
2. Limit where & how you & your child get news updates on Coronavirus. It is good to keep up to date, but try to intentionally seek information from trusted resources without overwhelming yourselves with too much information, causing distress. Remind yourselves that there are things we need to be doing right now to stay safe, but we will get through this. 
3. Talk to your kids about it (see Dr. Jean Clinton) Use your judgement about their age and use language you know they will understand that does not instill fear. Ask them what they already know about it, or are thinking about it. Take a breath and a step back. Their emotional behaviour could be coming from a place of fear. Ask them what they need right now, what is important. Validate their emotions.  You can't control the bigger problem, but they might just need to have their worries/frustration/concerns validated.
4. Focus on the things you and your child can control. Be compassionate to yourself. We are all feeling doubt and uncertainty right now, but at the same time, there are ways to exercise our agency that support our wellbeing:
Try to have a schedule, or routine to help establish norms

Construct a list of your strengths that help you/your child process distress (art/writing/cooking/exercise/talking it out/music/helping others)

Keep doing fun things together: movies/puzzles/games/art/cooking

Recognize when you or your child may be internalizing trauma, and incorporate some mindfulness activities to see if it helps you separate yourself from the trauma and practice self compassion. This helps us be aware of our fears and how they are affecting our behaviour or mood,  without necessarily acting on them.

Stay socially connected to other people: peers, colleagues, family members. This is a collective experience. A social experiment on the biggest scale. We are all doing the best that we can with the tools we have. It helps to recognize that we are in this together. 

Stay physically active when possible. It helps us get out of our heads, and put aside negative self talk while focusing on being healthy in our bodies through movement & exercise.
5. Most importantly, do not hesitate to seek professional help if you feel that your child's or your own Wellbeing is at risk. If you have tried all of the tools in your toolbox, and find  that the barriers to emotional Wellbeing are still too big, ask for support. Talk to your family doctor, call /text the helplines, if you have access to them, reach out to any resources you have through work, or free government funded resources available to all Canadians.
RESOURCES:
Government of Canada mental health support page
CAMH – Centre for Addiction and Mental Health poster
Teaching mindfulness:
Non-crisis peer support phone line (647 875 8967) in Toronto, a collective of youth and young adults who are invested in supporting the well-being of youth 13-29: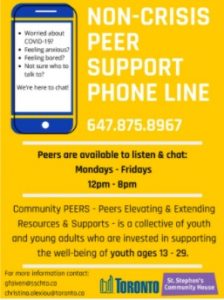 CMHA (Canadian Mental Health Association) has created a resource page for May 4-10 2020 Mental Health Week.
Common Sense Media helps parents when contemplating how their child is navigating social media. Their parenting page for the coronavirus includes:
What to watch, read, and play while staying home, with quality age-appropriate media and books lists 

Online resources for learning at home and homework help

Guidance for understanding COVID-19 news coverage and helping kids to process what is happening

How to stay calm for yourself and your kids, with movement games and wellness apps
How to notice if your child is struggling – this is a sheet issued by Newfoundland government. 
AML also recommends:
 Sonia Livingstone's blog: The latest is about how families can talk to children about fake COVID news.
The British Psychological Society's advice on talking to children about illness: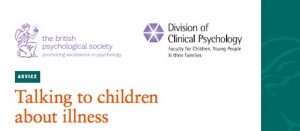 *featured image is from Agata Nowicka for BuzzFeed News