Hot Holiday Gift Guide: Why Do We Gotta Have It?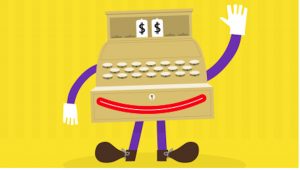 What roles do gifts play in people's lives? Where do children get their ideas for wish lists? How do advertisers target children while staying within the code for advertising to children?
We have revived a wonderful guide written our President Neil Andersen, and Mima Hoyes and Thando Hyman for Toronto DSB.
Here is an excerpt from the Introduction:
There is terrific energy generated around children's gifts, particularly during the holiday season in December. Advertisers begin planning soon after the summer toy conventions. Parents and children discuss wish lists. Parents often hunt the special requests relentlessly. The gift-opening is an important part of the ritual.
Hot Holiday Gift is a fully developed unit that helps students and teachers understand the holiday gift-giving phenomenon: why gift-giving exists, why there are must-have gifts, and the roles these gifts play in people's lives.
The unit invites students to demonstrate a large number of literacy and media expectations, including ethnographic research, writing, and gift design.
To access and download this 5-page guide, click here: p1, p2, p3, p4, p5.
(These lessons and ideas can be adapted to both Elementary and Secondary classrooms. – ed.)