Media Literacy Week – October 7-11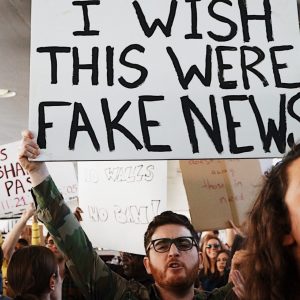 Media Literacy Week is an annual national campaign hosted by MediaSmarts and the Canadian Teachers Federation. It is supported by collaborators like AML, to promote digital and media literacy. Activities and events take place in classrooms, libraries, museums and community groups from coast to coast to coast.
This year the focus is on "fake news".
AML has collaborated with the two organizations through library displays on October 5 at Thornhill Community Centre and Toronto Public Libraries' Malvern branch. October 12 will see us at the Halton Hills Public Library at 9 Church Street in Georgetown, ON  from 10:00am to 12:00pm; as well as at the Jane-Dundas library from 10:00 to 1:00 – 620 Jane Street, Toronto.
Our focus has been on sharing our 'fake news' resources, as well as our great new EULAs.
It can be tough to tell what's true and what's "fake news" just by looking at a headline. But it's easy to do a quick check and get the real facts when something doesn't look right online. AML has developed a rich "fake news" resource for educators based on our essential framework, the media triangle. Click here for our fake news triangle and more materials.
MediaSmarts has also developed new Break the Fake resources for educators and the public to use including: a free workshop anyone can use to host an event, fact-checking tip sheets, lesson plans and other resources for educators and more.