Mediacy Podcasts – Resources & Links

Wellness expert Glenys Vivian returned to help Neil and Carol understand how to support those around us, and ways we all might go forward together – post COVID.
Here is her go-to resource list: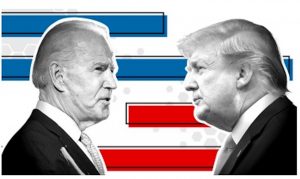 Here are some past and relevant Mediacy podcasts to guide your understanding about the intersection of Narrative & Politics:
Laurie Townshend on Kamala Harris:
-Carol and Neil welcome special guest Laurie Townshend to help understand how different audiences negotiated the debating skills of Black, South Asian female vice-presidential candidate, Kamala Harris (against Mike Pence).
Media and the US Election Debates:
-Carol Arcus and Neil Anderson take a look at the recent US Presidential Debate and, in particular, how the media has handled the event. A look ahead to the Vice-Presidential debates.
A Narrative Pivot: from #blacklivesmatter to #defundPolice:
-Carol and Neil are joined by Fordham University media scholar Paul Levinson to discuss how mourners and news are Constructing an Epic, how the George Floyd narrative has evolved into police reform, and how the protests have become international.
-Neil Andersen, Carol Arcus and Paul Levinson take a deeper look at interwoven narratives during this powerful time in social and political life. In this epsiode, the team explores memes, iconography, the giddy Bible, taking a knee, the NFL pivot, and…
In this episode, Paul Levinson, Carol Arcus and Neil Andersen explore ways in which the George Floyd murder protests and the Covid-19 pandemic twist and turn around one another. This conversation will continue in the next episode.
The Impact of Social Media in World Events:
What role does/do Social Media play in the enactment of world events? Have social media users, in a sense, become a form of media? What role does social media play in the erosion of empathy among citizens of the global village? What new conversations…