Podcasts: Canadaland

https://www.canadalandshow.com/
Canadaland is a Toronto-based podcast created by Jesse Brown, a journalist who is pioneering the next evolution of Canadian journalism by living it. Mr. Brown's greatest claim to fame is that he broke the Jian-Ghomeshi-violent-sex story with the Toronto Star, but his journalism and achievements extend beyond that.
Canadaland is documenting journalism's evolution during the crash of newspapers and the traditional news model. Canadaland has itself become a response to the crash by using a user-pay model run through Patreon.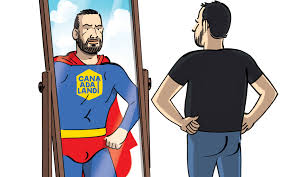 Ryerson Review of Journalism
Canadaland works hard to monitor Canadian media, meaning news media and the journalism profession. It takes a critical look at reporting, media businesses and government news media policies. Reporters are called out when they produce sloppy or biased reports. Media businesses are called out when they sell-out or betray their consumers' trust. Governments are called out when they create biased treatments or unfair policies. In its actions, Canadaland has risked—and suffered—the slings and arrows of bruised egos, funding denials and neglect. Each of these has mostly confirmed the criticisms it has voiced.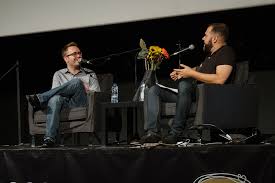 What I have found most compelling is Jesse Brown's ability to talk about difficult topics without getting carried away with emotion, outrage or angst. In one podcast, he has an extended conversation with his "harshest critic," yet the exchange is civil, honest and revealing. In another, he converses constructively with a conservative columnist he has criticized strongly. In a time of polarization, where some opponents are not just intolerant but homicidal, it is great modelling to listen to someone who can hold a civil conversation on opposing viewpoints. Such modelling is sorely needed.
Canadaland is an essential part of Canada's culture because it helps us be self-aware and thoughtful.
Some of the podcasts I have enjoyed include:
The CANADALAND Investigation Of The Kielburgers' WE Movement
Investigation of the Kielburgers' We Movement
Rex Murphy is Paid by the Oil Sands and the CBC Won't Disclose or Discuss it
Rex Murphy is Paid by the Oil Sands and CBC Won't Disclose It
An Interview with My Harshest Critic
When Global News Killed a Documentary About the Koch Brothers

When Global News Killed a Doc About the Koch Brothers

The Surveillance of Patrick Lagace by Montreal Police

Inside a Right-wing Meme Machine