Grade 11 EMS30 Media Studies course on TVO's Open House!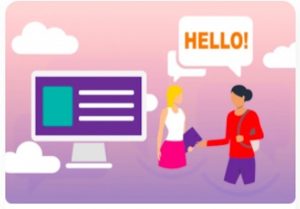 TVO is Ontario's publicly funded English-language educational television network and media organization that serves the Canadian province of Ontario. They are continuing to offer free 24/7 access to the content of any of their 144 grade 9-12 online (secondary) English or French courses, until at least the end of the school year.
The Media Studies course (EMS30) is a Grade 11 Open course – a rich experience in critical thinking about media's environments, texts, and technologies. The course was developed with significant contributions by Michelle Solomon and Neil Andersen, AML Director and President. Though the Open House experience is not for credit, students and educators alike will draw inspiration from this rich material.
You can browse the open house site to learn more about how to register for the fully interactive versions of these courses for credit. Students enrolled in a publicly funded Ontario high school can enroll by registering through their school (usually with the support of their guidance counselor).