Would That Hail Caesar! Twere So Simple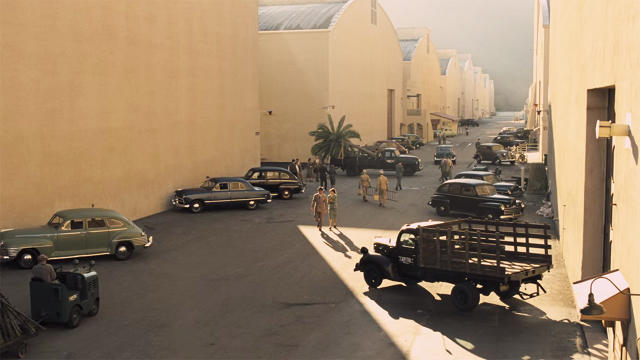 fastcocreate.com
Hail Caesar! is both an elegy and an indictment of the 1950s Hollywood studio system. The story centers on the personal and professional trials of Eddie Mannix (Josh Brolin), the head of Capitol Pictures. The movie opens with Eddie in the confession booth, remorsefully admitting to lying to his wife about his petty failure to quit smoking, then he lies, bribes, commits fraud and assault to protect and preserve the studio that creates dreams that make life bearable for millions.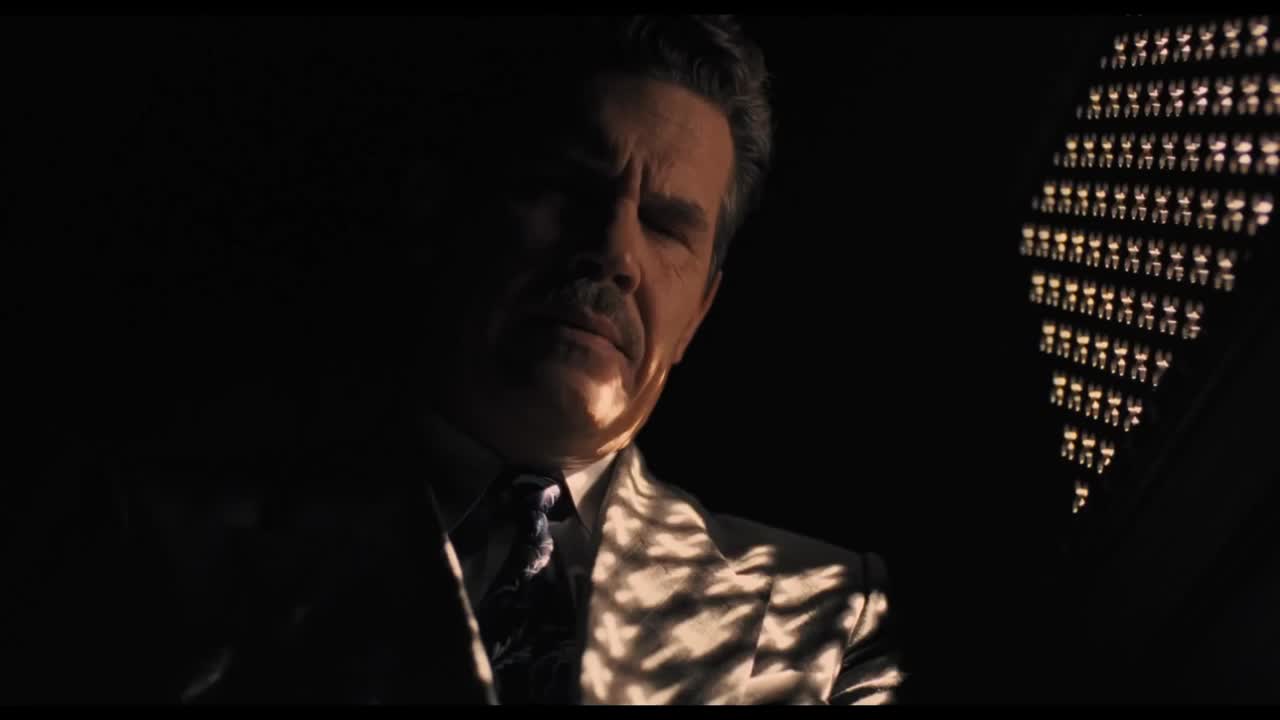 thetimes.co.uk
Capitol Pictures manufactures movies and movie stars, each of which feed their audiences' aspirations and fantasies. Eddie realizes the intrinsic connection between on- and off-screen personalities, cultivating each to support the other. He spends the entire movie overcoming one crisis after the other, yet can't quit smoking. Almost every character he encounters smokes, providing him nonstop temptation. A further temptation occurs in the form of a Lockheed head hunter, who forecasts the demise of movies due to television and encourages Eddie to get into a serious business rather than playing with toys.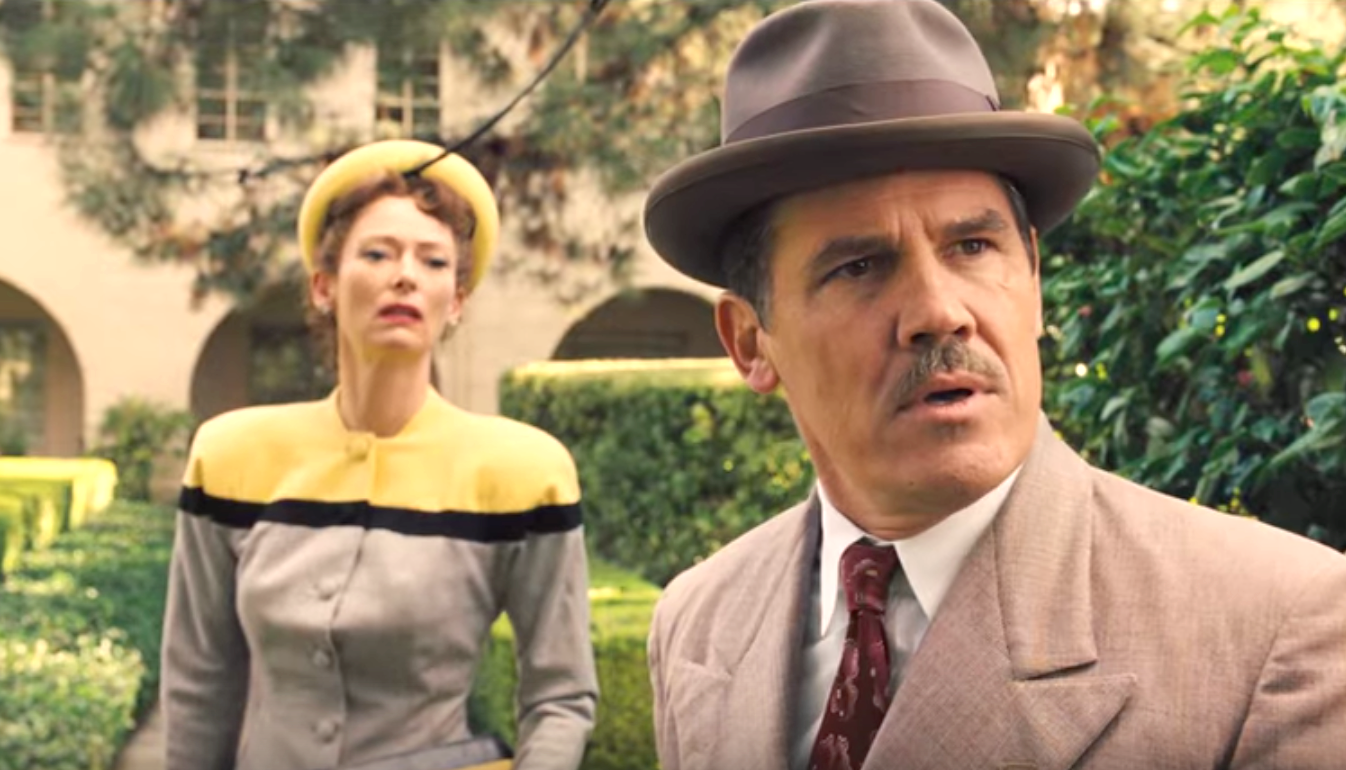 commons.bcit.ca
Many of the Coen brothers' movies are allegorical. Oh Brother, Where Art Thou? is a reworking of Homer's Odyssey. Hail Caesar! has a strong spirituality wrapped around hedonism.
Eddie's first challenge is a delinquent starlet posing for soft-porn postcards. His second is a star pregnant out of wedlock. Another is a dissolute philanderer thought at first to be on a bender, but actually kidnapped for ransom by a cabal of communist screenwriters. With ingenuity, bravado and a bit of luck, Eddie overcomes each crisis, preserving the sacred bond between the studio and its audience.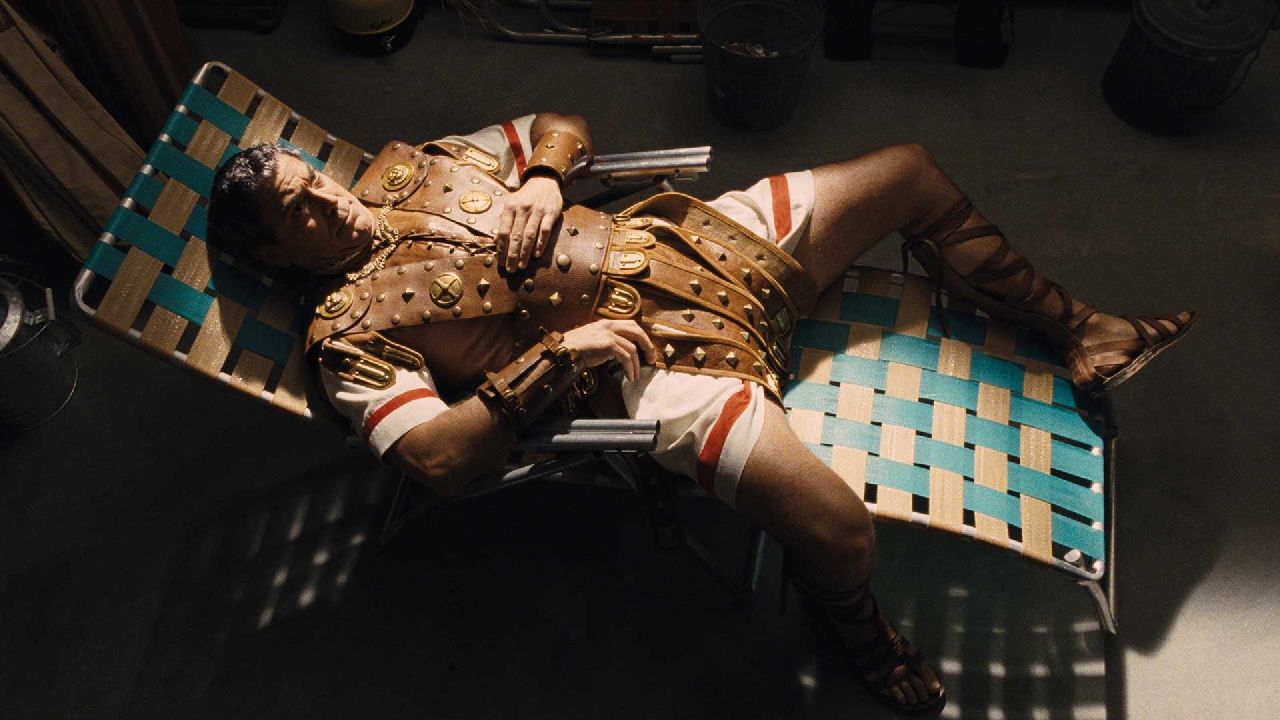 deadline.com
The most compelling aspect of Hail Caesar! is the way that the movie uses genre interplay to advance the plot. The Coens have always exhibited a facility with genre, and have produced movies that use the codes and conventions of several. In fact, their movies seem to self-consciously move through the taxonomy of genres, their releases often alternating between comedy and drama. In Hail Caesar!, the movies under production at Capitol Pictures arguably become characters almost as much as their stars.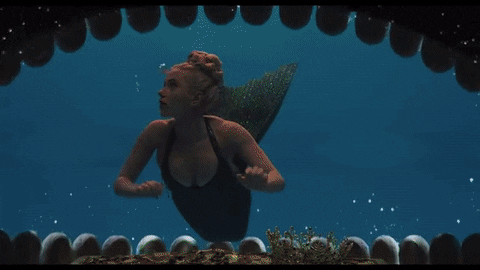 trendygifs.com
Eddie Mannix' story borrows heavily from film noir. He checks his watch, drives rainy roads at night, and encounters and solves complex problems using guile while seeming guileless. Baird Whitlock (George Clooney) appears in two stories: as a Roman soldier in the Bible epic Hail Caesar! A Story of the Christ and as his smugly self-satisfied self in a kidnap and ransom caper. Hobie Doyle (Alden Ehrenreich) appears in three genres: as a singin' western hero in Lazy Ol' Moon, as cuckolded Monty in Merrily We Dance and as himself in a Hollywood musical vignette and a significant extension of Eddie's noir story.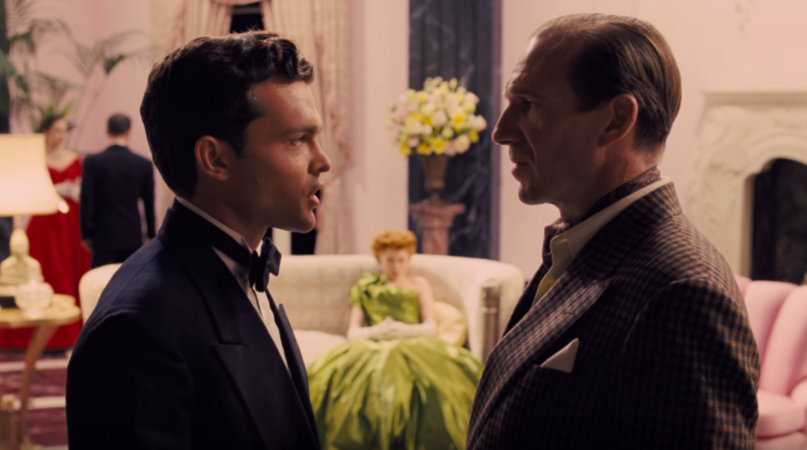 youtube.com
DeeAnna Moran (Scarlett Johansson) appears as a star in an aquatic musical who is also a pregnant-out-of-wedlock part of Eddie's noir story. Burt Gurney (Channing Tatum) stars as a singing and dancing sailor in the Swinging Dinghy and as himself in a kidnap and ransom caper blended with a defection in a Soviet submarine. If this all sounds hard to follow, it is neatly navigated by Eddie's efficient stewardship and Michael Gambon's sombre narration.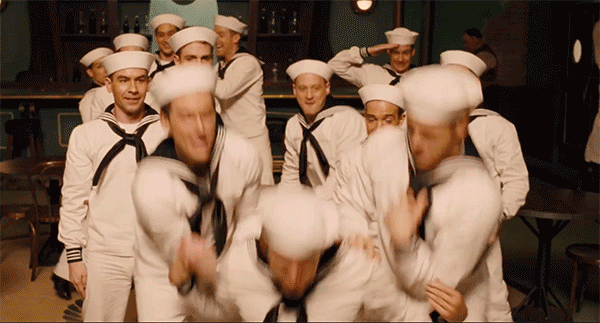 nerdist.com
The production scenes play a pivotal role in the story, especially in terms of Eddie's identity crisis and movies' metaphysical role in society. Narrator Gambon often refers—without a hint of sarcasm—to the importance of movies as providing hope and solace to world-weary audiences. Eddie is the good shepherd, maintaining the health of the flock to ensure a steady stream of dreams and balm (Gambon uses the word 'balm') to the movie-going masses. He sacrifices his time and his family life to safeguard the studio. He checks in with God (Mr. Schenck in New York) every morning.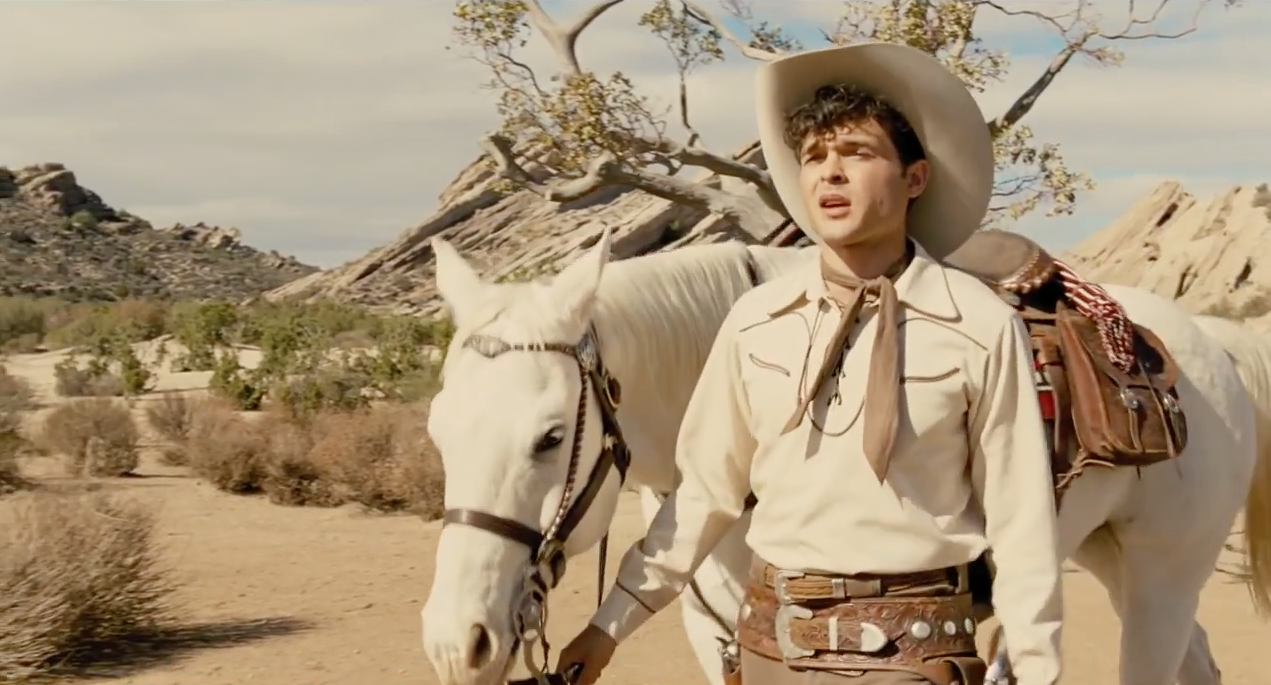 youtube.com
When he visits movie sets, we don't see individual scenes being shot, but fully-produced sequences, complete with edits, music, sound effects, special effects and colour balance. These full-blown vignettes are glimpses of the dreams that Capitol Pictures is providing to the spiritually impoverished and languishing unwashed movie viewers. Eddie is the lynchpin, the knowing go-between, that negotiates the business and human side of movie production with the spirituality that his movies deliver in darkness.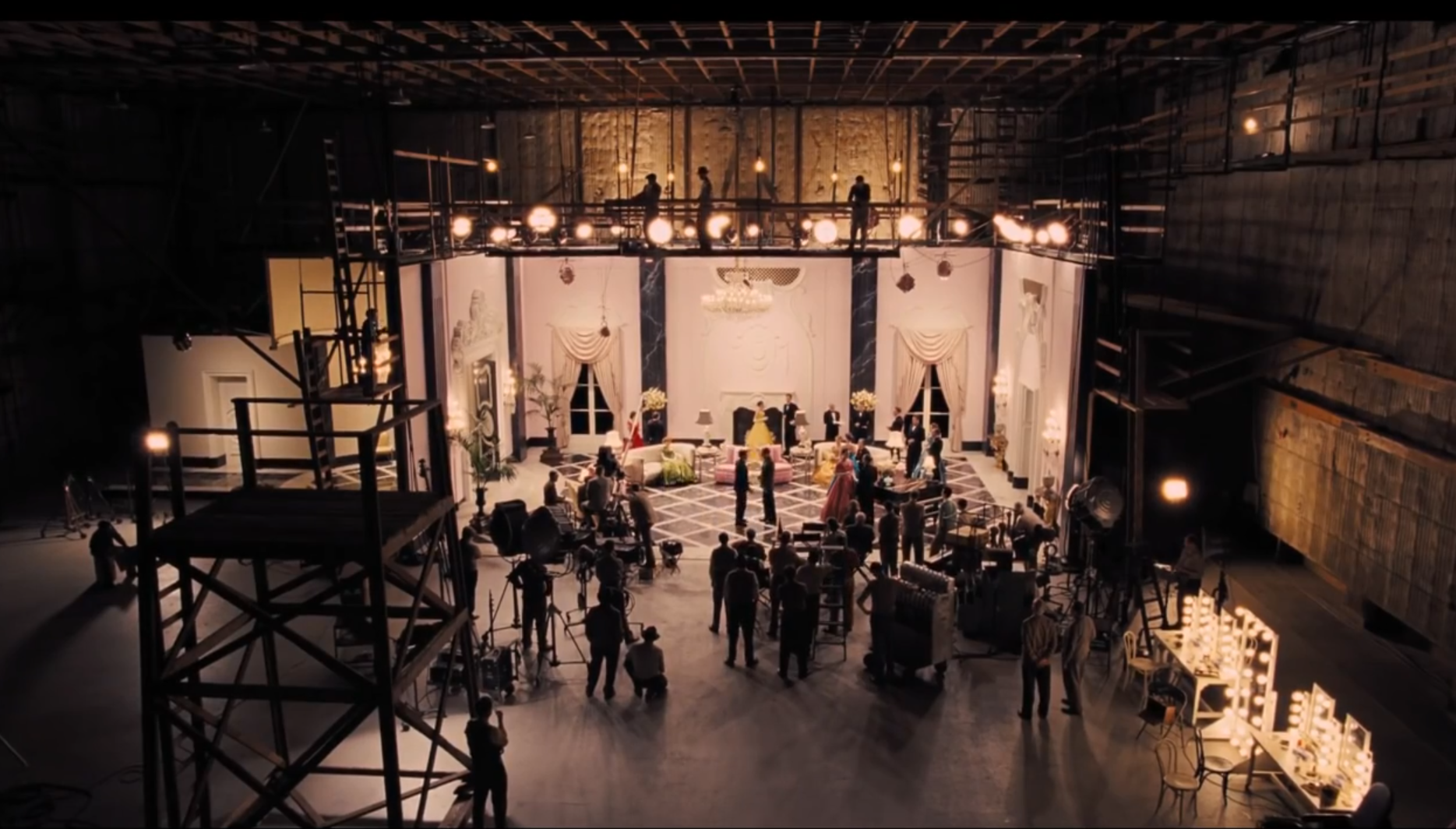 youtube.com
Eddie understands that the illusions are not confined to the screen, but must be supported by off-screen publicity. Stars must not only deliver their lines on-screen, but also in their studio-constructed Hollywood lives. They are our modern-day angels who embody beauty, faith and hope. Historically on cathedral ceilings, they are now on the silver screen and in gossip columns. Much of Eddie's energy involves scripting stars' off-screen activities, improvising situations and dialogue to protect and maintain their glamorous and virtuous identities.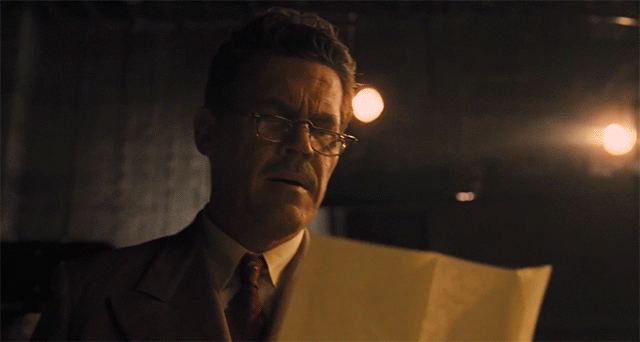 Eddie is so good at managing Capitol Pictures' complexities that Lockheed is head-hunting him to manage their expanded aeronautics activities. He meets 3 times—in a wonderful noir-inspired Chinese restaurant—with Cuddahy, Lockheed's representative. Each time Cuddahy is smoking, a running gag representing Eddie's temptation. But the Lockheed job is an additional temptation because it would be less stressful and a guaranteed future, whereas his Capitol Pictures job regularly puts him and the studio in jeopardy.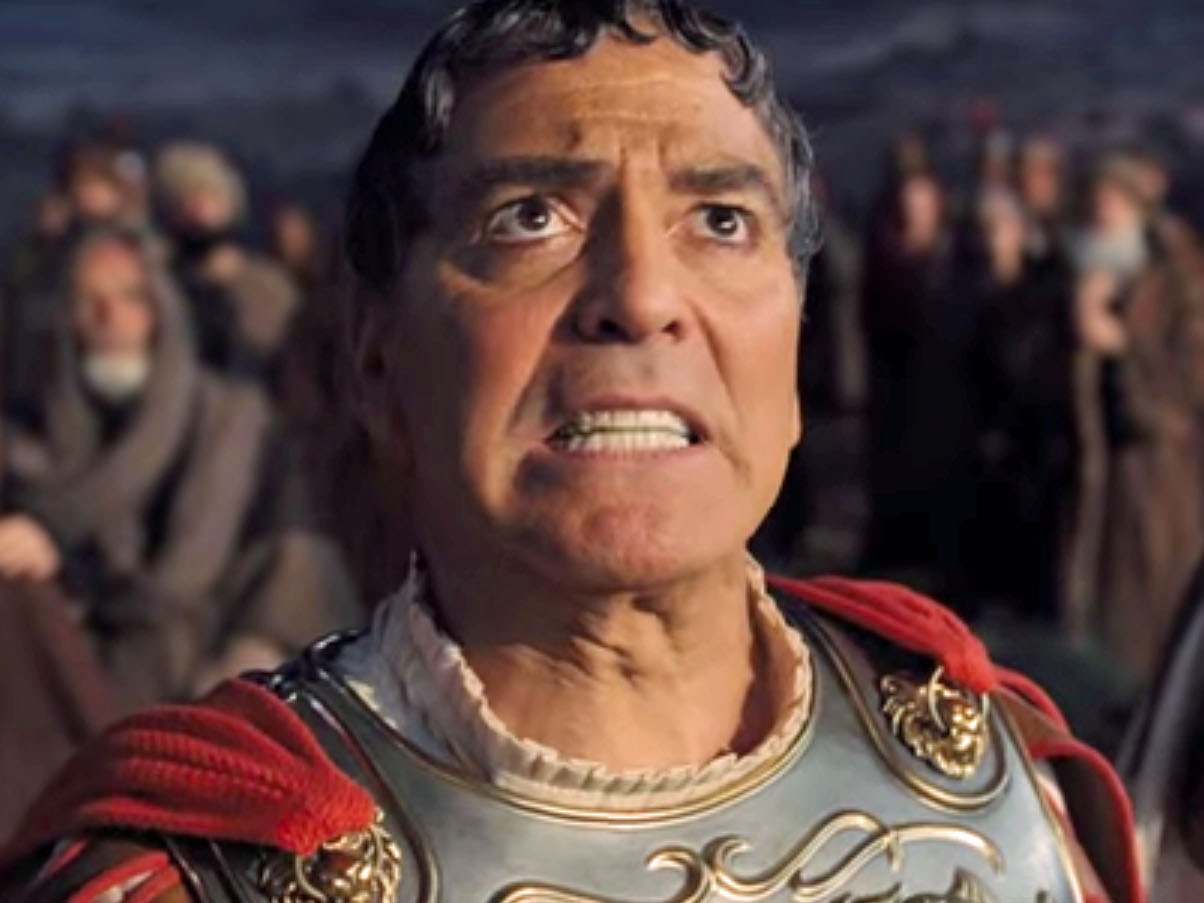 brockpress.com
Eddie's crisis climaxes when Cuddahy shows him a secret photo of a nuclear test recently conducted with Lockheed's help. While Cuddahy thinks this is an exciting carrot to lure Eddie in, Eddie's religious worldview sees something quite different: "Armageddon!," he gasps. The mushroom cloud image makes it easy for Eddie to reject Lockheed's inherent evil (the company has made its fortune selling weaponry to the US military) in favour of selling hope and solace to the US movie audience.
Hail Caesar! is a challenging, complex, layered, coded story. It is also a cinematic essay on the foibles and merits of the movie industry. The movie is entirely worthy of the second-viewing and purposeful reflection that it might take to enjoy and appreciate its art and meanings.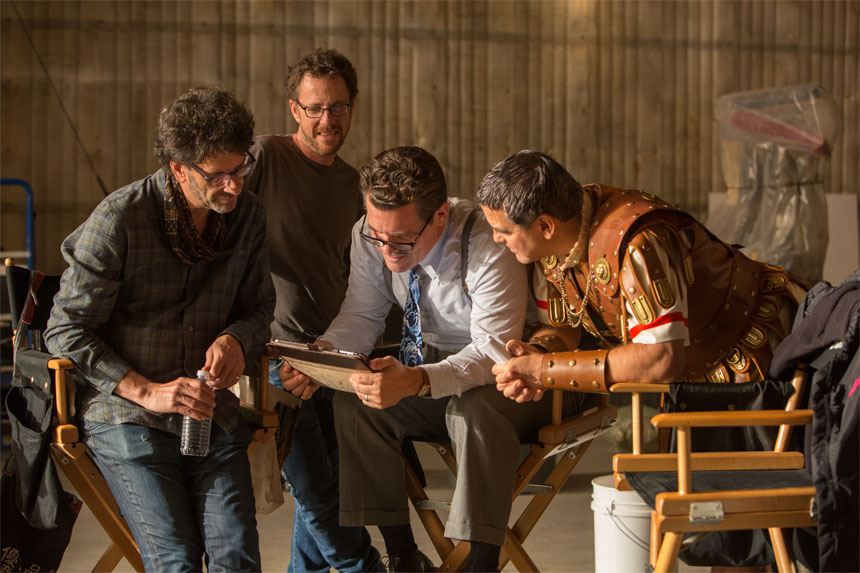 tribute.ca
See also:
-by Neil Andersen
(The ideas in this post are most applicable in the Secondary classroom. – ed.)