Supporting Literature and Media Literacy Learning
I was helping a tutee complete an online Shakespeare assignment. The task was very good at encouraging analysis and reflection. It asked students to select a scene from a movie adaptation of the play and explain how the scene used cinematic devices to help viewers understand and appreciate its meanings.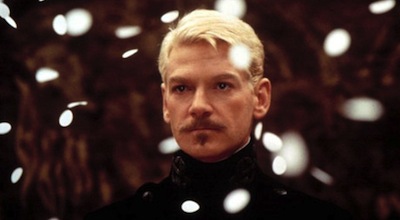 I was disappointed, however, by the lack of preparation and background support given to the student.
The instructional website presented an embedded PowerPoint presentation of a variety of cinematic devices—close-up, medium shot, longshot, tracking shot etc.—but did not explain when and how directors and editors selected and used shots to construct meaning. Furthermore, the slides presented stills rather than moving examples, so their mode was a mismatch from the moving images task. There are websites that present good explanations of the creative and effective uses of cinematic techniques that could have been linked to to better support student learning.



Nor was there any kind of model of the assignment this teacher was requesting. A scene from another Shakespearean adaptation, or another literary work could have been analyzed so students could understand what was being asked of them.
The task was a great opportunity to combine literary study and media studies but the superficiality of the instruction wasted it.



For me the presentation of the task betrayed a lack of understanding of the complexity of cinematic language and a lack of understanding of how literature and media studies can be symbiotic.
I don't for a minute wish to discourage literature teachers from using an adaptation task, which can support both literature and media literacy learning beautifully, but ask that they support students first with a comprehensive understanding of the complexities of cinematic language and then that they provide a model.