Survey, COVID-19, & our latest podcast!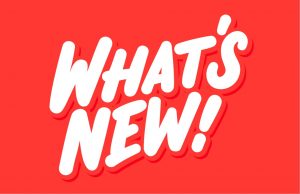 *We need to know what you need: if you are a K-12 educator, please take 3-5 minutes to complete our survey. 
Listen to our latest podcast chats: Mentoring Media Literacy Teaching with special guests Chelsea Attwell and Ethan Andersen; Medieval Times as Media; Dogs as Media. Soon to come: COVID19 as a Construct (Mar 23, 8 PM).
How does a virus go viral? Read Neil Andersen's fascinating ongoing diary of his classroom inquiry project into the spinning of COVID19. Imagine how you might build a similar experience with your students, regardless of the grade level or subject area.
Neil Andersen wonders in his new blog whether, although we are not China, there might be many unnoticed interactions that qualify as Western-style 'social credit'.
Nina Silver offers a thoughtful study of privilege for Grade 12's through a classic essay by Scott Russell Sanders.
Diana Maliszewski, our resident Teacher-Librarian, has amassed a "collection of collections" comparing BHM recommended reading lists.
And the Oscar goes to…. Classroom resources and discussion by Diana Maliszewski – based on the award-winning short film, Hair Love
Best of the best: AML's archives yield a goldmine of ideas for teaching BHM issues.
Listen to our 3-part podcast chats with King Cosmos about his song, Payback Time, and read the study guide.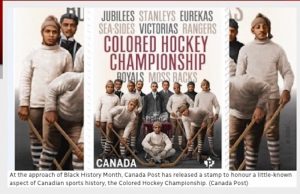 *Our image above is a new Canadian stamp. Canada Post has honoured the former "coloured hockey championship" with a stamp featuring an illustration of the Halifax Eurekas, the Champions in 1904. The illustration is based on an historical photograph.