This Ain't Your Mother's Media Literacy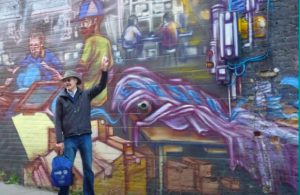 Neil Andersen boldly suggests that MLE needs now to address the hows and the whats of scale, audience experience and network effects, ideas that have emerged in the last 20 years and that have not been adequately addressed. This is a must-view.
Neil, AML's President, recently presented these ideas at NAMLE's 2021 conference. Click here for the full video.
This video contains ideas relevant to Elementary, Secondary, and College/University level educators.